Return to Home Page &nbsp &nbsp &nbsp Return to Little Wychwell Novels
All that Glisters is not Silver
The Third Little Wychwell Mystery
---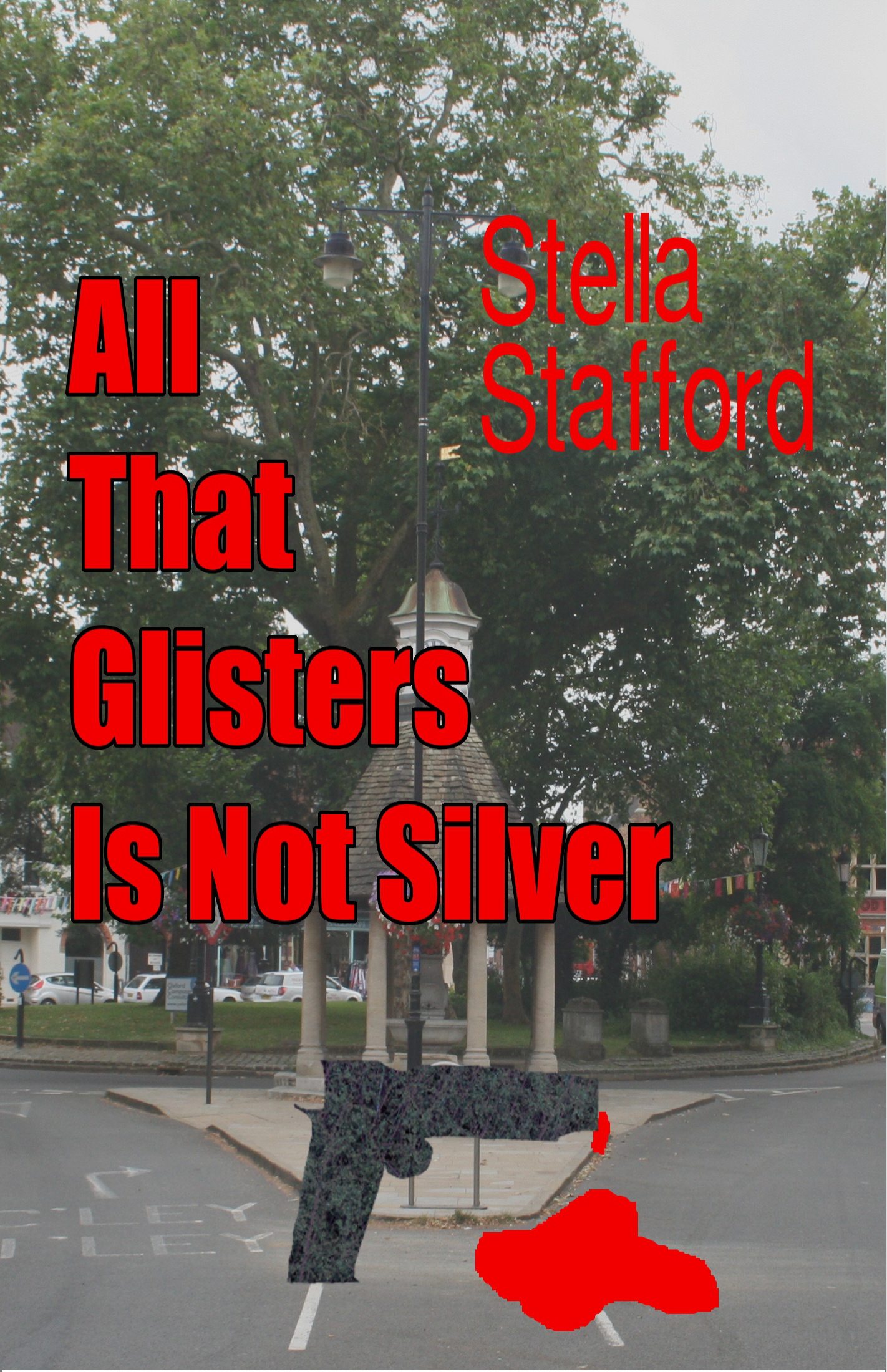 All that Glisters is not Silver was published in November 2012
It is available on Kindle and as a paperback.
This novel takes place entirely in Oxford. Priscilla becomes the unwilling landlady of Walls, Barnabus' playboy friend. We meet Elodea's first son and second child, Antholian , several entirely fictional and, as matters turn out, not-so-secret agents and Boris the Great Dane.
For those who have been wondering about what he is really like we also finally meet Charles, Priscilla's elusive husband.The author would like to emphasise that the events described in this book are entirely fictional, as are the characters, although the places usually exist, with exceptions like Kings and Coromandel colleges and Little Wychwell itself.

Available from various outlets including
amazon.co.uk Stella Stafford's page
and
Amazon.com All that Glisters is not Silver on Kindle